QUALITY AND PERFORMANCE ARE THE COMMON THREADS FOR OUR NONWOVEN FABRIC SOLUTIONS
Whether you are a nonwoven fabric manufacturer or deal in any nonwoven fiber industries, we provide superior value to our customers through outstanding product quality, rapid customer response and technical innovation. We are known in our markets as an innovator with a global footprint and a focus on value.
Want to Talk to an Expert About Nonwoven Fiber Solutions?
If you're a nonwoven fabric manufacturer or work with nonwovens of any kind, our highly experienced and educated teams are waiting for you! Click the button below to get in touch with one of our specialized team members today.
Contact a Representative Now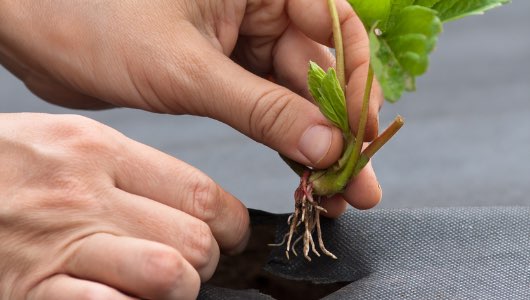 Americhem Works With Customers To Define Requirements & Optimize New Product Designs for Nonwoven Fiber Industries
Beyond hygiene and medical applications, nonwoven fiber use is expanding into platforms that span a host of disposable and durable applications. This diversity of requirements demands innovation in color and additive technology. Americhem is ready to deliver with a full spectrum of innovative technologies.
VALUE BROUGHT TO MANY MARKET SECTORS
Americhem's Value Add for nonwoven fiber industries is our superior dispersion technology that translates into fewer pack changes and higher yields. This technology is utilized across many industries, including, but not limited to, the following:
Automotive & Transportation
Industrial Protective Apparel
AMERICHEM'S BOTTOM LINE IS IMPROVING YOURS FOR
NONWOVEN FIBERS
Our additive masterbatches are customized for each polymer, process and end-use application, but Americhem does have standard product lines that are specific to nonwoven fiber industries, such as:

mBrace™ Softening Agents
Achieve unparalleled softness in nonwoven fabric with mBrace™ softening additive from Americhem. A cost-effective solution, mBrace™ allows you to set your desired softness level and has the ability to be combined with color to create a complete custom solution to meet your demands.

nShield® Antimicrobials
Microorganisms are found everywhere in nature. Antibacterial products using Americhem's nShieldⓇ antimicrobial additives restrain microorganisms from growing, enhance freshness and hygiene, and are one of the ways that you can add value to your end product. nShieldⓇ antimicrobial additive masterbatches are ideal for use as nonwoven fiber additives, along with a wide range of synthetic fibers applications, including textiles, synthetic turf and other nonwovens.

nDuramax® UV Stabilizers
Designed to extend the life of your products, nDuramaxⓇ, Americhem's family of breakthrough UV stabilizing masterbatches, blocks harmful effects of natural light in synthetic fibers, nonwoven fibers, and packaging applications.

nVision® Color & Additive
If you desire products for your nonwoven applications that provide improved production efficiency, consistency and higher yields, then Americhem's nVisionⓇ line of nonwoven fiber additives is for you. This product offers customizable combinations of color, nDuramaxⓇ UV stabilizers, nShieldⓇ antimicrobials, flame retardants, antioxidants, hydrophilics, softening agents, strength enhancers and optical brighteners—all in one pellet.

OTHER NONWOVEN FIBER ADDITIVES
Our selection of nonwoven fiber additives also includes: Antioxidants, Flame Retardants, Hydrophobics, Strength Enhancers, Antistatics, Hydrophilics and Optical Brighteners.
Reach Out to Americhem For Nonwoven Fiber Solutions
Americhem has a variety of nonwoven fiber additives, masterbatches and more. Our nonwoven geotextile fabric solutions are designed to improve our customers' applications. If you are a nonwoven fabric manufacturer or work in related industries, reach out to us today to get more information.