Americhem's color and additive solutions are designed to meet the specialized requirements of the bottle industry. Our custom colors and additive masterbatches help customers achieve faster speed to market and improve manufacturing efficiencies.
Color Customized with Purpose
Manufacturers that participate in the bottle industry are seeking high quality, sustainable, and cost effective solutions that meet ever-changing consumer preferences. Our expansive product portfolio and technical expertise allows Americhem to exceed customer expectations and bring solutions to the market.
Want to talk to an expert?
Our highly experienced and educated teams are waiting for you! Click the button below to get in touch with one of our specialized team members today.
Contact a Representative Now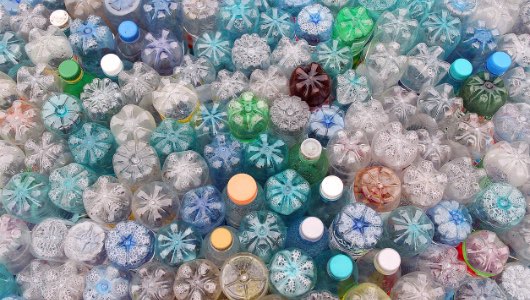 Innovator With A Global Footprint And A Focus On Value
Americhem's Packaging Design Centers in North America and Europe offer customers the ultimate creative vision for product development. Those looking for inspiration need only to visit these centers, which contain thousands of bottles across the visible spectrum. The color possibilities are infinite, so we help customers make smart decisions with our years of Bottling experience.
BOTTLE APPLICATIONS
Americhem specializes in a wide variety of bottles from milk to household detergents.
Beverage
Milk
Beer & Wine
Juices
Water
Healthcare
Pharmaceuticals
Nutraceuticals
Household
Detergents
Fabric Softeners
Laundry Liquids
AMERICHEM'S BOTTOM LINE IS IMPROVING YOURS FOR
BOTTLE APPLICATIONS
With decades of experience serving the largest global manufacturers of packaged goods, our color and additive masterbatches are engineered to transform the way your products look, feel, process and endure the elements. We specialize in delivering distinctive products for every resin, process and end use to help you strike the right balance of science and art to deliver cutting-edge designs that command attention.

Custom Solutions
Custom color masterbatches and single pigment dispersions in a variety of resins, including HDPE, PET, and PP, provide the customer exactly what they need.

nDuramax® UV Stabilizers
Designed to extend the life of your products, nDuramax®, Americhem's family of breakthrough UV stabilizing masterbatches, blocks harmful effects of natural light in packaging applications.

nBalance® PET Renewal Additive
Overcoming the appearance of recycled PET can be a challenge and with more recycled content being used on a daily basis in the Packaging industry, Americhem's PET renewal additive makes your recycled PET look like virgin PET.

Special Effects
Americhem incorporates various particle sizes of metallics and pearlescents to meet any physical color standard that the consumer desires.

dSperse® Minibead Masterbatches
Get the polymer industry's smallest minibead masterbatch, providing enhanced distribution, lower letdown rates, and decreased energy consumption and compatibility with a variety of resins.