THE SLICK ADVANTAGES OF LUBRICANT ADDITIVES
Americhem has a pretty slick reputation when it comes to lubricant additives. Our InLube™ brand of internally lubricated compounds helps manufacturers protect their products by adding specialized fillers that are custom designed to meet unique requirements. The use of internal lubricant additives in plastics helps reduce friction between the molded plastic part and its counter face, whether it's a metal or plastic part. The lubricant additives help create a boundary layer between the plastic part and its counter face, thereby reducing friction and wear. The addition of lubricant additives helps eliminate the need to oil or grease moving parts. These polymeric additives can dramatically alter the properties of plastics, providing reduced wear, vibration and noise.
Interested in learning how decreasing the frictional forces found in your polymer can make a difference in your moving parts?
Our material experts can develop a custom compounding solution that improves the performance of components used across a wide range of markets. Connect with one of our team members today.
Contact a Representative Now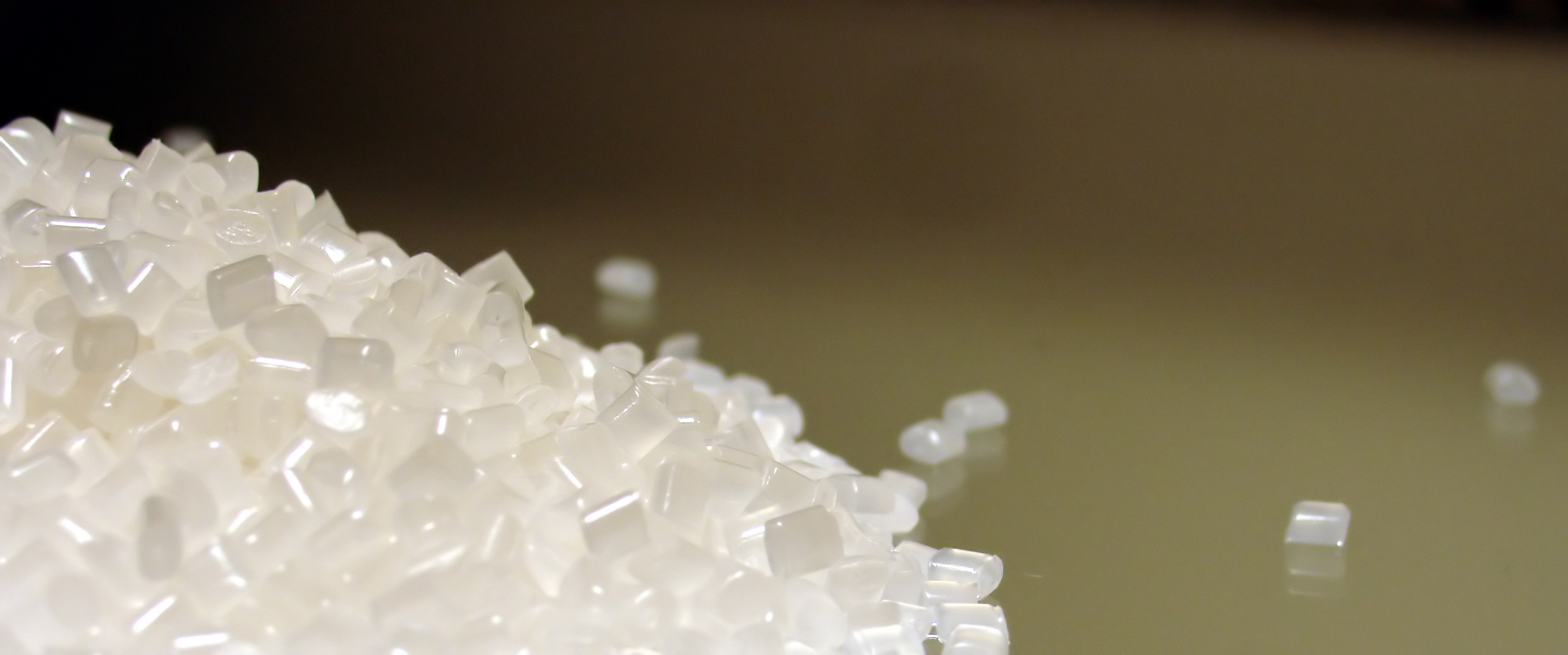 WHAT TYPES OF LUBRICANTS DOES AMERICHEM OFFER?
Americhem's lubricated compounds offer inherent lubrication through the addition of lubricants such as polytetrafluoroethylene (PTFE), silicone, molybdenum disulfide (MoS2), graphite, aramid fiber/powder, carbon fiber and polymer blends. Our lubricants can be used to enhance a variety of thermoplastics. We also offer polymer alloys without PTFE that deliver unmatched wear, improved surface finish and impact performance, reduced mold deposits and the elimination of plate-out. Americhem's industrial lubricant additives provide different functions, and their selection is highly dependent on the mating material, temperature use, chemical/fluid exposure, purity concerns and other factors.
INTERNALLY LUBED PARTS AVOID THE SLIPPERY SLOPES OF FRICTION
Moving parts such as gears, bearings, bushings, cams, impellers, actuators, sliders, latches and other components in business machines that slide against one another or another surface encounter the force of friction when they touch. The more friction there is, the harder a machine has to work, and the more quickly it wears out. Lubricants help fight friction so parts can move against each other more smoothly and efficiently. While applying external lubricants like oil and grease can reduce friction between contacting surfaces, their use can result in grease contamination and part service maintenance. Americhem's lubricant additives are incorporated directly into our engineered compounds, creating a maintenance-free solution that eliminates the need to oil or grease parts, as well as the associated supply, repair and disposal costs.
COMPOUNDING EXPERTISE THAT MEETS ALL PERFORMANCE REQUIREMENTS
With Americhem's specialty compounding expertise, our lubricant additives may be combined with additional product additives and color additives to ensure your final product meets unique and specific criteria. Antistatic, UV-stabilizing, flame-retardant and antimicrobial protection are all made possible with the right combinations and concentrations of resin-specific disbursements. In addition, reinforcements like glass or carbon fibers are often introduced along with lubricants to achieve low wear and friction, increased strength and stiffness, improved dimensional stability and other critical properties that help differentiate you from the competition. Our chemists strive to understand your manufacturing process and the product's end-use, so we can tailor our engineered compounds to optimize durability and service life.
OUR INTERNALLY LUBRICATED THERMOPLASTICS MAKE A SMOOTH DIFFERENCE
In the medical device market, patient comfort and safety are paramount. Americhem's InLube™ technologies meet increased demand for internally lubricated thermoplastics where the smooth mechanical articulation of device components and surgical instruments impacts patient outcomes. With biocompatible medical compounds being one of our specialties, we offer a full range of ISO 10993-5 compliant resins and ColorRX® tested color formulations that meet medical industry standards for manufacturing. Americhem's commitment to personalized service ensures accuracy and responsiveness for today's medical plastics manufacturers.