WHAT ARE THE ADVANTAGES AND DISADVANTAGES OF POLYESTER FABRIC?
Polyester is one of the world's most popular synthetic polymer materials, demonstrating a wide variety of advantages over other industrial fibers. When considering the many benefits that polyester offers, know that we have the people and the technology to optimize your success and can answer any questions you may have regarding industrial polyester choices.
POLYESTER FABRIC ADVANTAGES:
High tensile strength
High elastic modulus
Low moisture absorption (except during extrusion processing)
Weather-resistant
Low shrinkage compared to other industrial fibers
Good dimensional stability (retains its shape)
Highly durable/excellent wear
Lightweight
Flexible
Wrinkle and shrink-resistant
Excellent mechanical, electrical, thermal and flow properties
Good mildew resistance
Good chemical resistance – repels oils, greases and alcohol
High environmental stress crack resistance
Good heat and heat aging resistance
Good color stability
Good moldability
Easy to clean
Stain-resistant
Can improve acoustics (in applications like automotive)
Completely recyclable (PET)
POLYESTER FABRIC DISADVANTAGES:
Lack of breathability
Lack of moisture absorption
Flammability (melts easier than other materials)
Holds a static charge
Holds odors
Non-biodegradable
Lack of hydrolytic stability during processing
WHAT IS POLYESTER USED FOR?

Polyester is considered a multipurpose material due to its versatility and desirable properties. In the apparel industry, polyester has long been used for making shirts, pants, jackets, suits, hosiery, sportswear and bags. Because polyester is so durable and stain-resistant, it is an outstanding choice for furniture upholstery and carpeting. Americhem also supports the pharmaceutical, nutraceutical and beverage industries with custom polyester products designed to protect sensitive contents. Our high-tensile polyester materials are among the predominant fibers used by automotive manufacturers to produce interior trim, seat belts, seat covers and carpets.
Below are some of the most common polyester applications of which Americhem can help you meet your functional, aesthetic and cost targets.
Industrial fabric & upholstery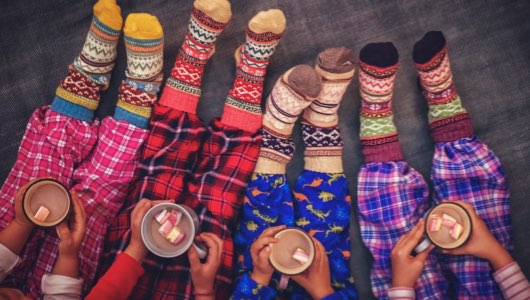 OUR POLYESTER MATERIAL OFFERINGS
Americhem Polyester Additives & Effects
Americhem's polyesters may be blended with supplemental plastics, carbon fibers, glass fibers, lubricant additives, UV and AO stabilizers, flame retardants, antimicrobials, custom color resins and other polyester additives to enhance their mechanical properties and improve certain aspects of their performance and processability.
Single Pigment Dispersions (SPD's)
GET MORE OUT OF YOUR PET RECYCLING
Recycled PET offers manufacturers a sustainable way to use material scraps and help meet their climate targets. The problem is that recycled PET often has a yellowish tint that hurts the appearance of the end product. For products like plastic bottles that need to look clean and clear to meet consumers' expectations, any color change during recycling is unacceptable.
Americhem can help!
Our PET Renewal Additive allows recycled PET to be restored to its natural virgin PET appearance, making recycled water bottles and food packaging more enticing. So go ahead and start increasing the amount of recycled content in your product without sacrificing packaging quality.
Contact us to learn more about our PET Renewal Additive.
Contact a Representative Now
WANT TO LEARN MORE ABOUT OUR POLYESTER SOLUTIONS?
Click here to get in touch with one of our compounding specialists, who will be happy to answer any questions or provide you with more information about our end-to-end polyester design services.
Contact a Representative Now