Americhem is thrilled to share some exciting news that underscores our unwavering commitment to serving our customers and addressing their ever-evolving needs. S. Mani, previously Technology and Business Development Director, Asia Pacific has been appointed the role of Managing Director, India, and Southeast Asia.
Mani has demonstrated exceptional leadership during his eight (8) years with Americhem. Mani brings solid manufacturing, commercial, technology, and P&L expertise with over 25+ years of hands-on experience in three countries: China, Singapore, and India. He has proven ability to combine business and technical backgrounds to drive results ranging from continuous improvements in plant operations, development of technically differentiated product offerings, visible commitment to health and safety, and driving sales and profitability. His deep understanding of our technology and operations will play a key role in leading our efforts in India and expanding our presence in Southeast Asia.
We believe that S. Mani will be invaluable to further foster our customers' needs. Please join us in congratulating him on his new role!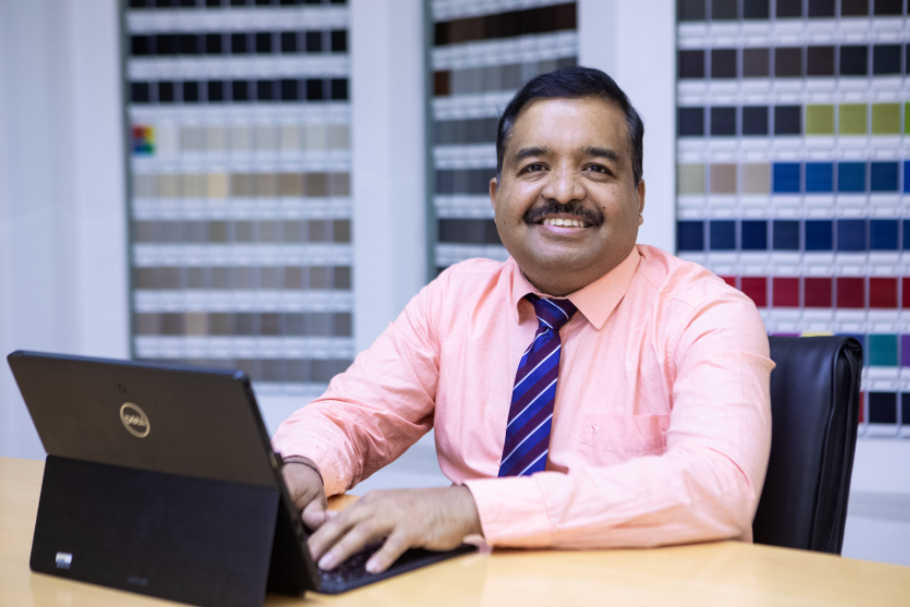 Photo: S. Mani