Composite decking products offer longer lasting and lower maintenance options versus traditional pressure treated wood. Americhem delivers the innovation required to stay on the forefront of the decking industry. Our color, additive, and precolor solutions are customized to bring out the best in any resin and compound formulation.
CONSTRUCTING BETTER BUILDING SOLUTIONS
Would you like to improve your gloss or wood-like appearance, weatherability, scratch performance, achieve deep dark colors, or a Class A fire rating? Americhem's expertise in new product development and product improvement can help your deck boards stand out in a very crowded field; whether it be PVC, PE, or any other polymer of your choice.
Want to talk to an expert?
Our highly experienced and educated teams are waiting for you! Click the button below to get in touch with one of our specialized team members today.
Contact a Representative Now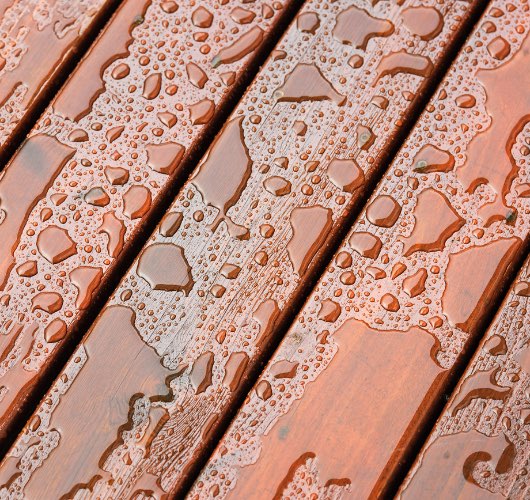 How Do Your Decking Product Lines Stand out in the Industry?
Americhem is an active member in the Composite Lumber Manufacturer's Association and works closely with NADRA, which keeps us at the forefront of market trends and industry changes.
Providing custom color is only a small part of the value Americhem brings to the building products industry. Our scientists are continuously working to improve our customers' processes and product performance, ensuring success in today's competitive marketplace. For over 40 years, Americhem has delivered these benefits to the building products industry:
Batch-to-batch consistency
Superior performance characteristics
Improved production processes
Faster speed to market
Focused bottom-line results
What keeps our customers on the cutting edge?
Our specialized staff is fully versed in the latest technological advances and consumer trends within the building products industry. Customers enjoy objective, third party consultation and color science training.
Mimicking interior flooring option such as hand scrape
Americhem's bottom line is improving yours.
Decking
We've leveraged our decades of color masterbatch, additive, and compounding expertise to develop customized solutions to drive innovation in a form that makes sense for you whether it's a colored masterbatch, additive masterbatch, dry blend, or precolor. We address common challenges while boosting your process control, quality, and profitability.

ECAP™ PRECOLOR COMPOUNDS- EPVC
Enhanced PVC weathering for dark colors, Class A fire rating, good scratch performance, and the elimination of moisture whitening issues that come with blends.

ECAP™ PRECOLOR COMPOUNDS- HDPE
Bold dark colors with customizable gloss control and enhance scratch performance and UV stabilized for superior weatherability.

NDURAMAX®
Designed to extend the life of your products, ValuPak™ is Americhem's one-pack PVC additive solution, which provides dark color weatherability typically reserved for ASA. This product allows our customers to take advantage of enhanced performance in their own PVC compounds.

NGRAIN®
This streaker product provides an aesthetic that mimics the look of natural wood. With a wood-like appearance built directly into the formulation, our nGrain® simulated woodgrain technology is designed for durability and is compatible with various resins.

FULL COLOR MASTERBATCH
Highly proven pigment palette with decades of weathering results: Strong application-specific UV stabilizer understanding for tailored performance, Superior color design, Rapid speed to market, Lowest letdown ratio for cost optimization.

FULL COLOR DRY BLENDS
Highly concentrated color matched pigment blends for use in compounding applications.