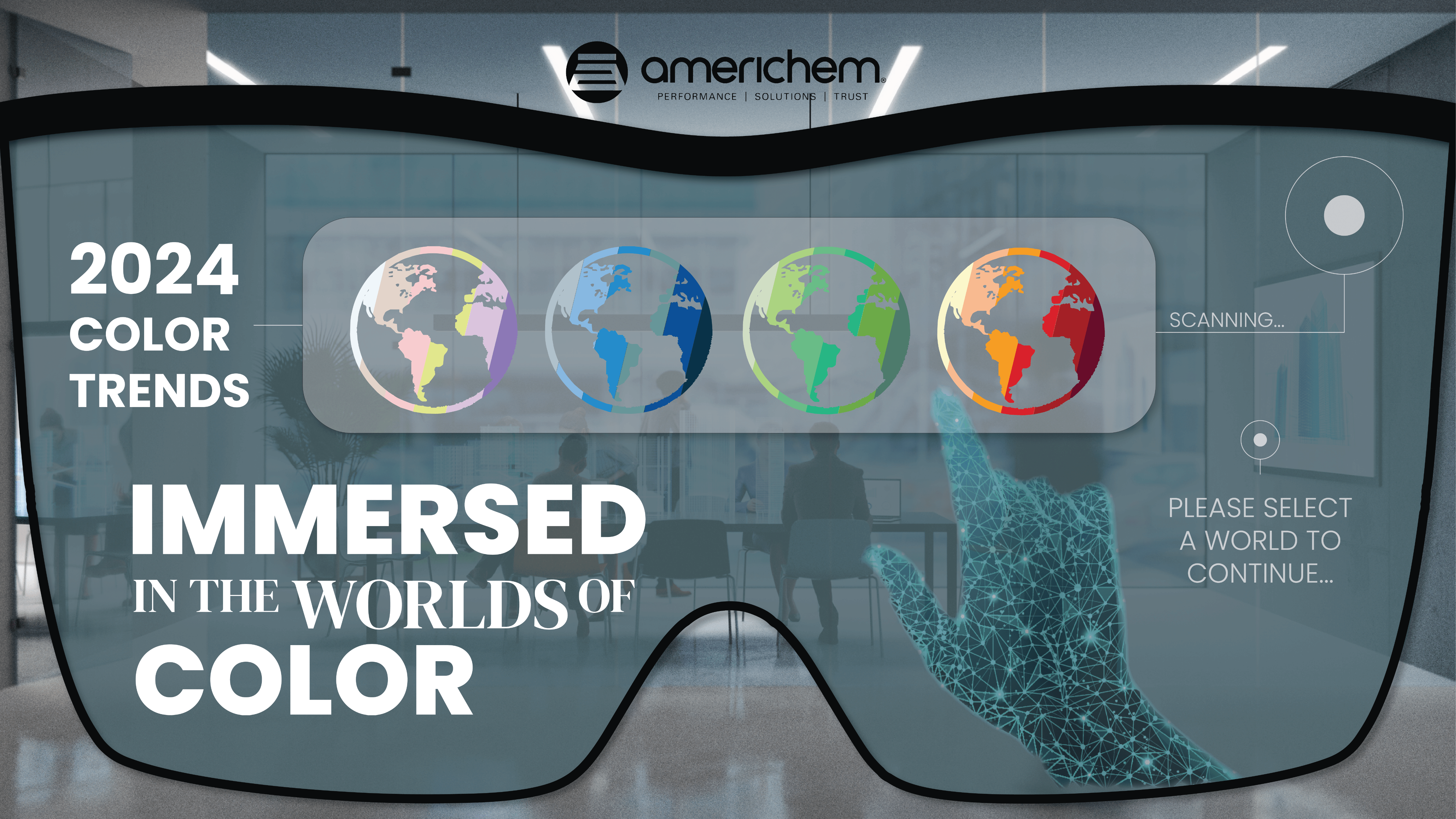 Americhem, a globally recognized designer and manufacturer of custom additive and color masterbatch, functional additives, engineered compounds, and performance technologies, has released their 2024 Color Trends.
This year's color trend theme is "Immersed in the Worlds of Color." For the theme this year, AI and Virtual Reality (VR) are used to build four unique virtual immersive worlds. Within each world, you will see different digital environments that simulate various places, scenarios, or realities. Each world has its own theme that would eventually come together to form a comprehensive universe. There are six colors that make up each world; each of these colors is tied to a social, cultural, or market trend that will be explored further. 
Sophie Zhou, Americhem's Director of Strategic Marketing & Marketing Communications states "Our business was built on colors. It's very important for us to stay ahead of the curve and get a deep understanding of what the end customers want and need. We believe that sharing this type of important information with our customers will greatly help to improve our collaboration."
"Pointing out the upcoming color trends for the year immensly helps to keep our customers engaged and updated on what is happening within the industry. What is great about Americhem's color trends is these colors can apply to any market, application, and base resin that we offer; we have the power to formulate to suit your needs," said Tyler Malush, Digital Marketing Specialist.
If you would like to access Americhem's full 2024 Color Trends Presentation, please email AECinfo@americhem.com for engineered compounds, or info@americhem.com for masterbatch and fibers.