Play With Confidence
Sun, snow, mud, or rain, Americhem Engineered Compounds (AEC) ensures you can play with confidence in the durable appearance of your Recreational Vehicles through our engineered compounds. An excellent balance of properties and aesthetics, AEC provides durable mold-in-color performance products that eliminate the need for paint and are developed for high-visibility OEM applications. Our products' colorability and weatherability provide for attractive looking vehicles that maintain their appearance and your brand identity long term.
Want to talk to an expert?
Our highly experienced and educated teams are waiting for you! Click the button below to get in touch with one of our specialized team members today.
Contact a Representative Now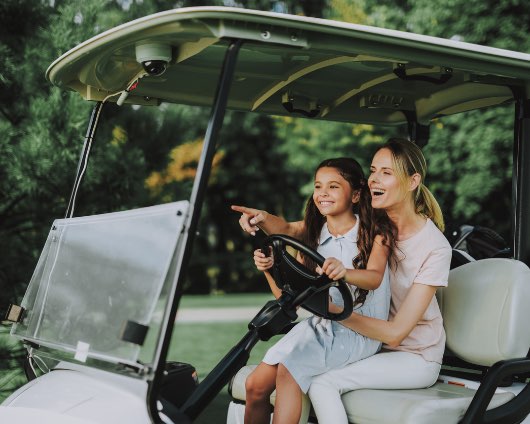 Americhem Advantage in Recreational Vehicles
AEC's 25 years of history in durable compound applications ensures that our compounds deliver custom color and performance to ASTM, SAE, ISO and specific OEM requirements. Other benefits include:
Vibrant Color & Gloss
Long-Lasting Appearance
Distinction Of Image
Chemical Resistance
Scratch & Mar Resistance
Toughness
Low Temperature Impact Performance
Meeting the Needs of Many End-Use Applications in Recreational Vehicles
AEC's products can be used in injection molding, film and profile extrusion, and capstocks for mulit-latyer extrusion. We provide durable custom compounds with property profiles tailored to the demands of your application.
AMERICHEM'S BOTTOM LINE IS IMPROVING YOURS FOR
RECREATIONAL VEHICLES
The Automotive and Transportation markets have become more global, opening a new world of opportunities for suppliers and manufacturers. Maximizing your opportunities for growth is largely dependent on finding suppliers that can provide quality and consistency regardless of where products are manufactured. Americhem Engineered Compounds has placed an emphasis on developing custom specialty compounds for the Recreational Vehicle industry that yield consistent results, time after time – from region to region.

InStruc® Structurally Reinforced Compounds
Whether you are working with high temperatures, high load or just need a wear resistant plastic to boost the durability of your products, Americhem's glass and carbon fiber reinforced technologies can help you achieve significant improvements.

InLube™ Internally Lubricated Compounds
Over time, parts and components can see a lot of wear in areas where plastic wears on plastic, or plastic wears on metal, causing performance issues, costly warranty claims and premature failure of your products. Americhem can help you protect your products with PTFE, silicone, MoS2 and graphite internally lubricated compounds that are custom designed to help you.

ColorFast® Engineered Compounds
Adding color to your designs has never been easier than with Americhem's ColorFast® pre-colored engineering resins. Whether you are looking to boost your brand identity or differentiate your products, ColorFast® is intended to provide you with shorter lead times and precise color matches.

Surlyn® Reflections Series
Specially designed alloys based on ionomer technology. An unmatched combination of durability and aesthetics in outdoor applications with tough, weather-resistant alloys.