Interiors of vehicles place high demands on materials used within these environments. Americhem color concentrates, additives, and TPE and PVC compounds are designed to meet and exceed the rigors of this tough environment. They are tailored to the varied haptics required and are specified by OEM's across the globe.
Accelerated Technology
If you find yourself struggling to harmonize the interior of your vehicle with some of the latest challenging colors, Americhem can design Color Concentrates and Masterbatches for all your Interior plastic parts such as Instrument Panels, Doors, Hard Trim Center and Overhead Consoles, Air Management, and Seating.
While most TPEs have a "rubbery feel," if you need a more "slippery" TPE for a Cup Holder, Arm Rest Skin, Console Skin, Door Bolster or Instrument Panel Skin, Americhem TPEs can be tailored to provide just the right haptics.
For thinner, longer injection molded Armrests and Console Skins, utilize Americhem's high flow PVC Compounds. While Americhem can provide your standard "rubbery feel" TPEs for All-Weather Floor Mats, we can also provide Enhanced Scratch and Mar TPEs for parts that have minimal graining.
Do you need help finding the right compound or masterbatch supplier for your project?
At Americhem, we are committed to developing polymeric solutions for our customers that face an array of challenges during their manufacturing processes. Click the button below to tell us about your wants, needs, or problems you face in your projects; we'll come up with a compound or masterbatch solution for you.
Tell Us About Your Project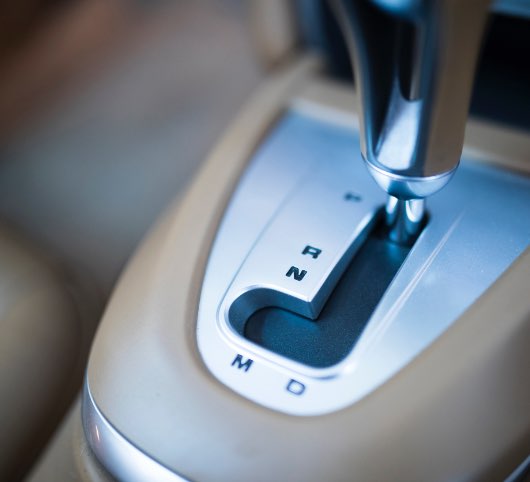 In-Vehicle Color Harmony
Vehicle designers and stylists have realized that most people spend their time inside the vehicle, not outside. And, as autonomous vehicles become common, occupants will spend more time looking at the interior and not the road. This has led to automotive interiors evolving into high focus areas, where all the different plastics used must be harmonized to the same color or colors.
We specialize in coloring technology that promotes in-vehicle harmony across a variety of materials and manufacturing processes.
Interior Components
From high sun and heat loads in southern climates, to very cold temperatures in northern climates, vehicle interior parts must provide good performance and feel. Our thermoplastic compounds, polymeric alloys, and soft-touch TPEs & PVCs perform while providing manufacturing efficiencies and reduced waste.
Fueled by Function
From long lasting color to enhanced durability and feel, Americhem's variety of products can help solve your tough interior issues, including:
Increased color harmony among vastly different parts and resins with custom tailored color concentrates and masterbatches
Decreased time required for color part approvals from the OEM
Pre-colored TPE and PVC compounds
Superior flowing TPE and PVC products for efficient 2-shot molding
TPE-S haptics designed to the interior application
Enhanced flow vinyl products for light-weighting
Antimicrobials for ride sharing vehicles
AMERICHEM'S BOTTOM LINE IS IMPROVING YOURS FOR
AUTOMOTIVE INTERIORs
The Automotive and Transportation markets have become more global, opening a new world of opportunities for suppliers and manufacturers. Maximizing your opportunities for growth is largely dependent on finding suppliers that can provide quality and consistency regardless of where products are manufactured. Americhem has placed an emphasis on developing compounds and color and additive masterbatches for the automotive and transportation industries that yield consistent results, time after time – from region to region.

Sevrene® Series of TPE-S (Styrenic) Compounds
We offer a variety of Sevrene® Series products that provide enhanced slip and versatility. The 3000 Series is a versatile TPE that is all thermoplastic, resulting in better processing and appearance than similar rubber compounds. The 3582 Series contains a slip additive for beverage release in cup holders or enhanced haptics and cleanability in armrests or console skins.

The Cerberon® 2000 Series of TPV Compounds
This series provides superior processing when compared to standard TPV compounds, resulting in automotive parts with better appearance and thinner wall capability.

Oleflex™ Series of TPE-O (TPO) Compounds
Enhanced processing capability over standard TPO compounds, especially when used for 2-shot molding.

V-Series PVC Compounds
Designed for the rigorous interior environment, these extrusion and injection molding products can be tailored for gloss and flow. When enhanced stain resistance is desired, the SRV series can fit the bill.

Trivin™ Series of rigid PVC compounds
Impact modified rigid PVC for injection molding of thin-walled parts.

Antioxidant Additives
Oxidation inhibitors for processing heat stabilization and useful life extension of parts.

Harmonizing color concentrates and masterbatches
Full vehicle interior harmony with color concentrates and masterbatches available for all automotive interior resins and compounds, from reactor grade resins to engineered compounds.

Optimized Single Pigment Dispersions
Pigment dispersion technologies that are polymer specific and incorporated directly into the carrier resin for improved part consistency.

nBalance™ Sustainable Additives and Masterbatches
Our nBalance® sustainable solutions are comprised of color and additive masterbatches that help you reduce your impact on the environment. Using ASTM standards as a guide, nBalance® addresses issues of compostability, renewability, reusability and degradability. All sustainable solutions from Americhem can be customized for you, taking into account your material use, production method and other product variables.