Developing Solutions For Complex Military & Defense Applications
Americhem's full portfolio of polymers and fillers meet and exceed the wide range of Department of Defense (DoD) military specifications with regard to plastic materials. We are experienced in hitting requirements of strength, toughness, chemical resistance, and dimensional stability for the extreme environmental conditions today's military may face. Our experienced team is ready to tackle future Defense Advanced Research Projects Agency (DARPA) applications, as well as formulate compounds to meet the functional requirements of various MIL-SPECS, ASTM specs, ATEX, UL, and CSA agency needs.
Do you need help finding the right compound or masterbatch supplier for your project?
At Americhem, we are committed to developing polymeric solutions for our customers that face an array of challenges during their manufacturing processes. Click the button below to tell us about your wants, needs, or problems you face in your projects; we'll come up with a compound or masterbatch solution for you.
Tell Us About Your Project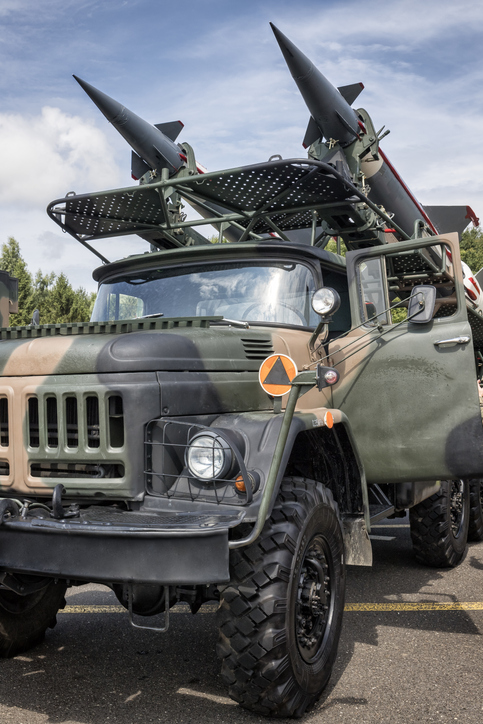 Bring Americhem Your Challenging Projects For Fast Service And Custom Tailored Solutions
Most defense applications involve the need for strength, toughness, temperature resistance, chemical resistance and dimensional stability. There are a vast range of requirements for military and defense equipment for a wide variety of end use applications. Americhem has a complete line of Semi-Crystalline and Amorphous High Temperature Compounds along with reinforcements and fillers such as carbon fiber, aramid fiber, graphene, ceramics, electrically and thermally conductive additives, EMI/RFI materials and high specific gravity fillers to custom-tailored your compound to meet the most demanding requirements of mission-critical applications:
Weapons & Firearms
Precision Targeting Systems
Observation Systems
Sensor Systems
Countermeasures
Magazines
Frangible Projectiles
Night Vision Systems
Misc. Ordnance
We Will Pick Your Perfect Mix the First Time!
Americhem provides material selection expertise with our unbiased selection method and the ability to use every polymer from ABS to PEEK. You can be certain your needs will be addressed with our experience using a wide variety of fillers that can solve application needs such as lubrication, electronic conductivity, antistatic, thermally conductive, high specific gravity, infrared absorbing and reflecting, and more. We have all of the tools to meet the challenging needs of future technologies, where in most cases, multiple requirements are needed to achieve success.
Electrically Conductive and/or Thermally Conductive
High Loaded Glass Fiber For High Modulus
AMERICHEM'S BOTTOM LINE IS IMPROVING YOURS FOR
MILITARY & DEFENSE EQUIPMENT
Americhem's bottom line is putting a high level of customer support to improve yours. We've leveraged our decades of color, additives, and compounding expertise to develop customized solutions that drive innovation. We address common challenges while boosting your process control, quality, and profitability.

HiGrav™ High Specific Gravity Compounds
Our High Specific Gravity Compounds combine the processing benefits of thermoplastic compounds with the superior attributes of metal. Our compounds utilize metals and heavy clays to achieve such a product.

Surlyn® Reflections Series
Specially designed alloys based on ionomer technology. An unmatched combination of durability and aesthetics in outdoor applications with tough, weather-resistant alloys.

InStruc® Structurally Reinforced Compounds
Whether you are working with high temperatures, high load or just need a wear resistant plastic to boost the durability of your products, Americhem's glass and carbon fiber reinforced technologies can help you achieve significant improvements.

InLube™ Internally Lubricated Compounds
Over time, parts and components can see a lot of wear in areas where plastic wears on plastic, or plastic wears on metal, causing performance issues, costly warranty claims and premature failure of your products. Americhem can help you protect your products with PTFE, silicone, MoS2 and graphite internally lubricated compounds that are custom designed to help you.

InElec® Electrically Active Compounds
Electrostatic charge build-up can wreak havoc on the inner-workings of various types of products and equipment, often causing safety concerns and premature wear. Americhem specializes in custom-designed thermoplastic technologies to disperse electrostatic charges. Our carbon fiber, carbon powder, stainless steel fiber, nickel-coated carbon fiber and antistatic alloy compounds are widely used for their proven abilities.

ColorFast® Engineered Compounds
Adding color to your designs has never been easier than with Americhem's ColorFast® pre-colored engineering resins. Whether you are looking to boost your brand identity or differentiate your products, ColorFast® is intended to provide you with shorter lead times and precise color matches.