Opening the Door to New Window Trends
As a longtime member of the American Architectural Manufacturer's Association, Americhem not only keeps up on Window & Door trends, but helps customers lead the way of innovation in this industry. Americhem also helps customers increase sales by offering a wider color palette and cost effective resin systems allowing you to meet your customers' demands for darker colors.
Advanced pigment systems lower heat buildup to decrease warping, oil canning, and heat distortion
Serviceable product life is extended
Available for any of our building product offerings
Do you need help finding the right compound or masterbatch supplier for your project?
At Americhem, we are committed to developing polymeric solutions for our customers that face an array of challenges during their manufacturing processes. Click the button below to tell us about your wants, needs, or problems you face in your projects; we'll come up with a compound or masterbatch solution for you.
Tell Us About Your Project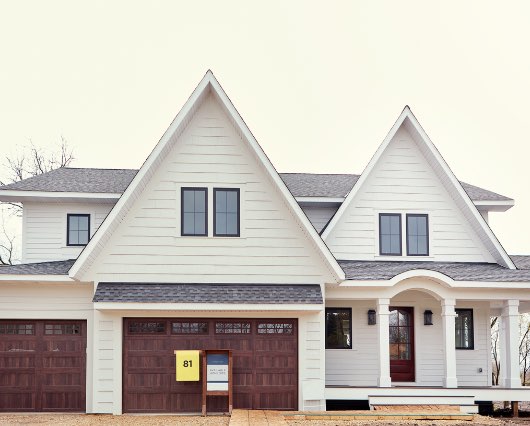 eCap™ for Window & Door
Americhem's eCap™ high performance precolor capstock compounds are engineered to provide convenience and versatility to profile extruders. Each eCap™ product is customized with specific materials, physical properties and aesthetics that benefit your specific application. Each compound features highly weatherable color, enhanced dimensional stability, and outstanding durability. Customizable features include:
Scratch and mar resistance
Superior adhesion of cap to substrates
Improved resistance to moisture whitening
Potential for a class A fire rating
Extruded Profile Advantages
As the industry leader in extruded profiles, we have extensive experience with high-performance capstocks like PVC, ASA, acrylic and custom blends. Our formulations are designed for excellent weathering, property retention, minimized heat buildup, and valuable attributes that benefit competitive market segments such as:
Americhem's bottom line is improving yours for
Window & Door Products
We've leveraged our decades of color masterbatch, additive, and compounding expertise to develop customized solutions to drive innovation in a form that makes sense for you whether it's a colored masterbatch, additive masterbatch, dry blend, or precolor. We address common challenges while boosting your process control, quality, and profitability.

eCap™ Precolor Compounds- ePVC
Enhanced PVC weathering for dark colors, Class A fire rating, good scratch performance, and the elimination of moisture whitening issues that come with blends.

eCap™ Precolor Compounds- HDPE
Bold dark colors with customizable gloss control and enhance scratch performance and UV stabilized for superior weatherability.

nDuramax®
Designed to extend the life of your products, ValuPak™ is Americhem's one-pack PVC additive solution, which provides dark color weatherability typically reserved for ASA. This product allows our customers to take advantage of enhanced performance in their own PVC compounds.

nGrain®
This streaker product provides an aesthetic that mimics the look of natural wood. With a wood-like appearance built directly into the formulation, our nGrain® simulated woodgrain technology is designed for durability and is compatible with various resins.

Full Color Masterbatch
Highly proven pigment palette with decades of weathering results: Strong application specific UV stabilizer understanding for tailored performance, Superior color design, Rapid speed to market, Lowest letdown ratio for cost optimization.

Full Color Dry Blends
Highly concentrated color matched pigment blends for use in compounding applications.