Extend The Life of Your Milk with Americhem Masterbatches
Americhem offers light blocking solutions for both Monolayer and Multilayer applications. To respect the UHT milk specifications and to preserve the milk from flavor deterioration, it is important to prevent light from penetrating the container. Riboflavin (B-vitamin family) and lipids give bad taste and odor to the milk if exposed to light oxidation.
Want to talk to an expert?
Our highly experienced and educated teams are waiting for you! Click the button below to get in touch with one of our specialized team members today.
Contact a Representative Now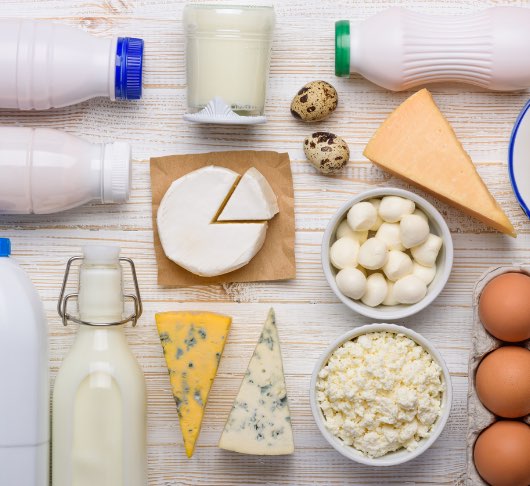 Custom Development with Environmentally Friendly and Sustainability in Mind
As the Packaging industry changes quickly, especially for Milk & Dairy, Americhem has developed products to align with our customers' sustainability efforts. Some of these efforts include, but are not limited to:
Ecovadis
Recycling
rPET solutions
NRID Blacks for optical sorting
2nd generation opacity technology
We also have ample experience in making sure your products meet specific regulatory needs such as FDA, REACH, and Pharma regulations.
Custom Solutions Driven By Technical Expertise
Developing new colors and effects while meeting strict end use requirements can be achieved with Americhem's color and additive solutions. Consumers will see the results on store shelves, while our customers will enjoy the benefits of:
Exceptional yields and manufacturing performance
Support of recycle initiatives
Lot to Lot color consistency
AMERICHEM'S BOTTOM LINE IS IMPROVING YOURS FOR
MILK & DAIRY
With decades of experience serving the largest global manufacturers of packaged goods, our color and additive masterbatches are engineered to transform the way your products look, feel, process and endure the elements. We specialize in delivering distinctive products for every resin, process and end use to help you strike the right balance of science and art to deliver cutting-edge designs that command attention.

Custom Solutions
Custom color masterbatches and single pigment dispersions in a variety of resins that provide the customer exactly what they need.

nBalance® PET Renewal Additive
Overcoming the appearance of recycled PET can be a challenge and with more recycled content being used on a daily basis in the Packaging industry, Americhem's PET renewal additive makes your recycled PET look like virgin PET.

nDuramax® UV Stabilizers
Designed to extend the life of your products, nDuramax®, Americhem's family of breakthrough UV stabilizing masterbatches, blocks harmful effects of natural light in packaging applications.

Other Additives Offered
Amber technology, Medical Ambers, Medical White, UV, 2nd generation opacity technology, NRID Blacks (non CB)