Aerospace applications place high demands on product performance and safety. Americhem Engineered Compounds offers a full product line of FAA compliant compounds. Our global manufacturing locations ensure efficient supply to OEMs across the globe.
TAKE OFF IN STYLE
For over a quarter of a century, aerospace industry manufacturers have relied on Americhem Engineered Compounds to meet their performance thermoplastic needs. Our highly engineered compounds are available globally, with no minimum order quantity, complete with technical support and FAA property declaration.
Americhem Engineered Compounds can solve your design challenges providing custom colored materials for harmonizing the interior of the aircraft, soft-touch materials to provide just the right haptics, and reinforced high-heat materials to address the demands of structural applications.
AEC provides products that are fully compliant to FAA regulation FAR25.853a and FAR25.853d. Our product offerings include compounds that meet FAA requirements for OSU heat release rate, smoke density, and toxic gas emissions.
Do you need help finding the right compound or masterbatch supplier for your project?
At Americhem, we are committed to developing polymeric solutions for our customers that face an array of challenges during their manufacturing processes. Click the button below to tell us about your wants, needs, or problems you face in your projects; we'll come up with a compound or masterbatch solution for you.
Tell Us About Your Project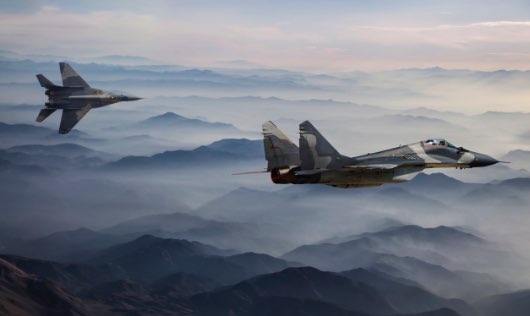 FLY WITH CONFIDENCE IN AMERICHEM'S PERFORMANCE ENGINEERED COMPOUNDS
Our long-running supplier history to the Aerospace market provides the experience and understanding required for optimum solutions and an efficient reliable supply of materials. Americhem Engineered Compounds has specialized knowledge in polymer chemistry, structural re-enforcement, flame retardant technology and Federal Aviation regulations. Our combination of service, technology and experience can assist you in finding the optimum solution for your Aerospace application needs.
Global manufacturing & shipment capability
Industry-leading production shipment lead-times
Flexible, no minimum order quantity requirements
Broad product offering
Product property certification
Customized, tailored solutions
Injection-Molding & Extrusion Compounds
We have Global Manufacturing capabilities of custom-colored, reinforced, flame retardant compounds to meet your manufacturing needs such as light weighting, metal-to-plastic conversion, custom colors, high-temperature and OSU compliant materials for a wide variety of end applications.
Interior Trim, Bezels, and Seating
HIC Performance Seating Components
AMERICHEM'S BOTTOM LINE IS IMPROVING YOURS FOR
AIRCRAFTS
OEM, MIL-SPEC, & FAA Compliant, custom colored, reinforced, high-temperature, FAR 25.853(a,d) compliant, performance compounds. We offer customized resins to meet your specific needs on color, strength, ductility, and flame/smoke/toxicity performance. Our extensive product offering covers all standard aircraft thermoplastics; PEEK, PEKK, PEI, PPSU, PSU, PPS, PPA, PC, ABS, PA's.

InStruc® Structurally Reinforced Compounds
Whether you are working with high temperatures, high load or just need a wear resistant plastic to boost the durability of your products, Americhem's glass and carbon fiber reinforced technologies can help you achieve significant improvements.

InLube™ Internally Lubricated Compounds
Over time, parts and components can see a lot of wear in areas where plastic wears on plastic, or plastic wears on metal, causing performance issues, costly warranty claims and premature failure of your products. Americhem can help you protect your products with PTFE, silicone, MoS2 and graphite internally lubricated compounds that are custom designed to help you.

InElec® Electrically Active Compounds
Electrostatic charge build-up can wreak havoc on the inner-workings of various types of products and equipment, often causing safety concerns and premature wear. Americhem specializes in custom-designed thermoplastic technologies to disperse electrostatic charges. Our carbon fiber, carbon powder, stainless steel fiber, nickel-coated carbon fiber and antistatic alloy compounds are widely used for their proven abilities.

ColorFast® Engineered Compounds
Adding color to your designs has never been easier than with Americhem's ColorFast® pre-colored engineering resins. Whether you are looking to boost your brand identity or differentiate your products, ColorFast® is intended to provide you with shorter lead times and precise color matches.