The Americhem Advantage in Woven Materials
In 1985, Americhem's nylon masterbatch for synthetic fibers changed the industry. Since then, Americhem has continued to grow as an industry leader, employing the top technical minds in solution dyed fibers. Our background in color science, process technology, analytical and physical testing make us the clear leader in scientific advances and innovation. When choosing a supplier, you must ask yourself, who will ensure excellence from the very start? Who will be a partner to my organization? Who will provide the most in-depth testing? With Americhem by your side, you can expect excellence, from the inside out, every time.
Do you need help finding the right compound or masterbatch supplier for your project?
At Americhem, we are committed to developing polymeric solutions for our customers that face an array of challenges during their manufacturing processes. Click the button below to tell us about your wants, needs, or problems you face in your projects; we'll come up with a compound or masterbatch solution for you.
Tell Us About Your Project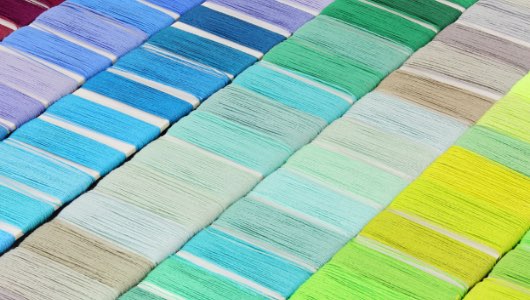 Superior Analytical Capabilities
Because of the strong need for analytical testing in growing fibers industries, Americhem has stepped up to meet this need. Whether it's testing quality assessment or product analysis, our in-house central analytical department can provide the solutions you demand. Our connection to a wide range of outside testing facilities also offers you an even broader range of very fine analyses.
Advanced Process Technology
Americhem's superior dispersion technology translates into fewer pack changes and higher yields.
Enhanced Consistency:
Unsurpassed uniformity results in reduced color shift during downstream processing & lot to lot uniformity.
Reduced Pack Pressure:
Fewer aggregates and agglomerates increase pack life and spinning efficiency, resulting in less downtime and higher yields.
Fewer Spin Breaks:
Fabric Defects are reduced through uniform dispersion.
AMERICHEM'S BOTTOM LINE IS IMPROVING YOURS FOR
OTHER WOVEN MATERIALS
Our additive masterbatches are customized for each polymer, process, and end use application, but Americhem does have standard product lines that are specific to the fibers industry such as: