From strong sunlight to road and car wash chemicals, vehicle exteriors require a lot from their materials. Americhem's TPE and PVC compounds are specified by exterior designers and engineers so that they know they can count on them standing up to this harsh environment. Available ionomer alloys can also replace high-gloss painted parts.
Americhem Advantages
Whether you want PVC or TPE for Modular Window Encapsulation, Americhem has the product to maximize your production. Need a standard or high-heat TPE for 2-shot Air Inlet Panels or Cowl Vent Grills? We have just the products for high output and elevated temperature Engine-To-Cowl Seals.
Americhem has multiple solutions for Body Side Moldings such as integrally colored PVC, paintable PVC and extrudable foam cores for weight reduction.
Need even higher durability for integrally colored Rocker Panels, Fascias or Front End Modules? Americhem's ionomer alloys provide the excellent scratch and mar performance in a high gloss solution.
For Seals, Belt Line Moldings and Profile Extrusions, we have the PVC, PVC alloys, and TPEs to suit your needs.
Do you need help finding the right compound or masterbatch supplier for your project?
At Americhem, we are committed to developing polymeric solutions for our customers that face an array of challenges during their manufacturing processes. Click the button below to tell us about your wants, needs, or problems you face in your projects; we'll come up with a compound or masterbatch solution for you.
Tell Us About Your Project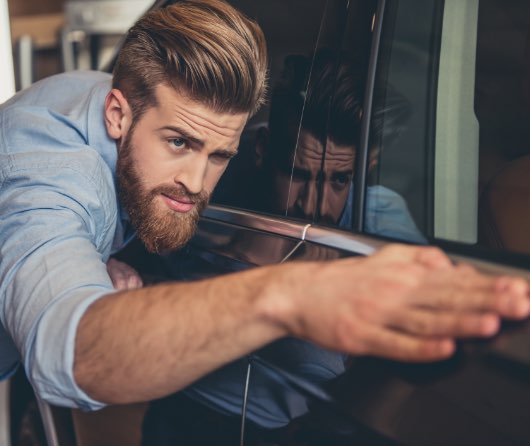 Increased Speed to Market Through Technological Expertise
Next-generation equipment gives Americhem the edge to deliver tomorrow's solutions today. Our color and material technologies satisfy the design requirements for global OEMs and Tier suppliers.
In-house testing capabilities and equipment include:
Physical Property
Thermal Analytical
Weather & Durability
Central R&D Lab Tests Identify Challenges Before They are in Production
Ability to Mold in OEM Grain Requirements
Exterior Vehicle Performance
Exterior Automotive materials have a wide variety of demanding requirements based upon their location. Americhem's variety of products solve those tough problems, including:
Weatherable pre-colored TPE and PVC compounds
Superior flowing TPE and PVC products for efficient 2-shot molding
Self-graining PVC products for extrusion efficiency
Elevated temperature performance with 2-shot TPE-S products
Enhanced flow TPE and PVC products for high yield modular window encapsulation
High impact, weatherable precolored alloys
AMERICHEM'S BOTTOM LINE IS IMPROVING YOURS FOR
AUTOMOTIVE EXTERIORs
The Automotive and Transportation markets have become more global, opening a new world of opportunities for suppliers and manufacturers. Maximizing your opportunities for growth is largely dependent on finding suppliers that can provide quality and consistency regardless of where products are manufactured. Americhem has placed an emphasis on developing color and additive masterbatches for the automotive and transportation industries that yield consistent results, time after time – from region to region.

Sevrene® Series of TPE-S (Styrenic) Compounds
The Sevrene 3000 Series is a versatile TPE that's all thermoplastic, resulting in better processing and appearance than similar TPV compounds. The Sevrene 2000 Series provides enhanced heat capability, especially valuable in 2-shot applications and coextruded high performance seals.

V-Series PVC Compounds
This flexible to rigid product line includes self-graining and foam-core extrusion products, as well as low to high gloss black and integrally colored extrusion and injection products.

Thermovin™ Series PVC alloys
Perfect for sealing systems when coextruded with PVC compounds.

Surlyn® Reflections Series
Specially designed alloys based on ionomer technology. An unmatched combination of durability and aesthetics in outdoor applications with tough, weather-resistant alloys.