Global OEM Development
AEC specialty compounds help customers globally with their Data Storage products to make them smaller, lighter, faster, and more energy efficient. Our technical teams in both North America and Asia work seamlessly with our global OEM customers. Development in the US and Asia is supported with manufacturing in both regions as well.
Want to talk to an expert?
Our highly experienced and educated teams are waiting for you! Click the button below to get in touch with one of our specialized team members today.
Contact a Representative Now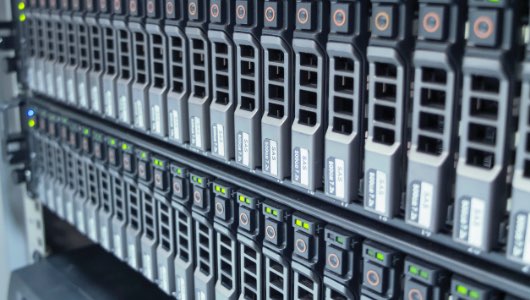 High Density Data Storage
Data storage density continues to increase the pressure on material performance. Thermal and electrical conductivity as well as low-ionic and clean materials are increasingly important attributes that Americhem has expertise in.
Application Development In House
Our engineers and scientists have comprehensive capabilities to prove our technology and support our customers' application developments with real-world data.
AMERICHEM'S BOTTOM LINE IS IMPROVING YOURS FOR
DATA STORAGE
We offer a wide array of specialty engineered compounds for today's demanding applications in Data Storage:

InTherm™ Thermally Conductive Compounds
Utilizing both electrically conductive and insulative additives.

InElec® Electrically Active Compounds
Electrostatic charge build-up can wreak havoc on the inner-workings of various types of products and equipment, often causing safety concerns and premature wear. Americhem specializes in custom-designed thermoplastic technologies to disperse electrostatic charges. Our carbon fiber, carbon powder, stainless steel fiber, nickel-coated carbon fiber and antistatic alloy compounds are widely used for their proven abilities.

ColorFast® Engineered Compounds
Adding color to your designs has never been easier than with Americhem's ColorFast® pre-colored engineering resins. Whether you are looking to boost your brand identity or differentiate your products, ColorFast® is intended to provide you with shorter lead times and precise color matches.