DURABLE MATERIALS PROVIDING LONG-LASTING PERFORMANCE
Today's medical equipment OEMs face increasing design challenges with rigid materials for medical device housing and enclosure applications that need to provide excellent dimensional stability, impact resistance, flame retardancy, biocompatibility compliance and chemical resistance. Americhem Engineered Compounds is the leader in developing specialty blends and alloys to address the needs of the healthcare industry.
Want to talk to an expert?
Our highly experienced and educated teams are waiting for you! Click the button below to get in touch with one of our specialized team members today.
Contact a Representative Now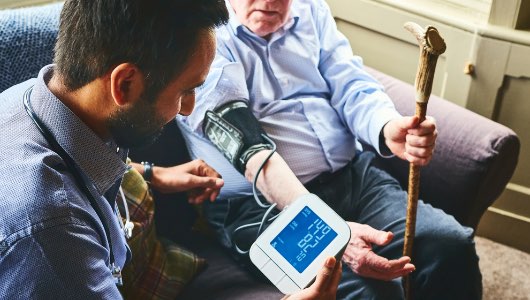 Blends & Alloys Offering Balance of Impact & Chemical Resistance
Our blends and alloys are just a part of the equation. With our extensive menu of functional additive technologies, we can truly customize a solution to meet your design requirements and provide protection to critical components. We enhance the performance of your medical equipment enclosures by protecting them from a wide range of elements such as exposure to potent cleaning or sanitizing solutions.
Functional Additives for Enhanced Performance
We work beyond standard product requirements and enhance your product performance with functional additives such as:
Electrical Interference Products