Americhem has integrated sustainability into all levels of our manufacturing processes as well as the products we supply. We have pledged to Operation Clean Sweep as a commitment to prevent and help keep plastic litter materials out of the marine environment through implementing good housekeeping that will prevent resin pellet, flake, and powder loss during our manufacturing processes.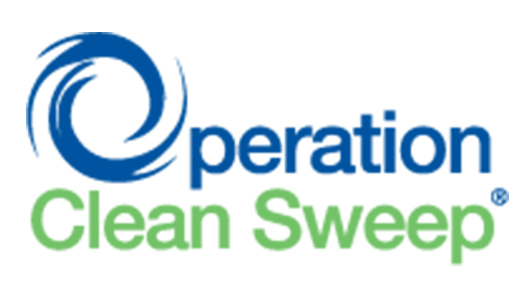 Operation Clean Sweep
Americhem plant locations pledge to Operation Clean Sweep. The campaign's goal is to help every plastic resin handling operation implement good housekeeping and pellet, flake, and powder containment practices to work towards achieving zero pellet, flake, and powder loss, protecting the environment and saving valuable resources.
Controlled Polymers Sustainability Initiatives
Controlled Polymers is on their way to the greenest compounds in the world! They strive for sustainability in everything they do. Read about our sustainability movement and environmental policy divided into four areas below.
Responsible Sourcing
Together we strive for the highest quality with minimal environmental impact. Our approach to sourcing is based on an open dialogue and professional collaboration with suppliers. We value the possibilty to source the right products for the right solution.
This also enable us to create the best sustainable solutions for our customers. We have high demands to quality and responsible sourcing and we focus on improving the production processes to minimize environmental impact. Traceability and transparency are incorporated in our documentation.
We make an active choice in relation to the substances and materials used in our production. This means an active deselection of phthalates and mercury. We only use raw materials, pigments and additives which comply with the REACH and RoHS regulations.
This position is secured by meeting the strictest demands set in the ISO 9001:2015 and ISO 14001:2015 management systems, as well as any relevant legislation.
Responsible Production
Together we strive to reduce, reuse and recycle. We develop customized solutions based on our customers' needs and requirements. Flexible and adaptable production facilities provide our customers with fast delivery times and enable us to deliver from 25kg to 25 tons.
Our goal when producing is continuously to minimize our environmental impact. We do this by using renewable energy and reducing our waste, water and electricity consumption:
Our production is based on 100% wind energy and the use of biofuel
Waste management in order to recycle as much as possible
Reducing water and electricity consumption by ongoing evaluations
Patented Cold Pound process reduces the overall electricity consumption with up to 90% compared to standard extrusion. The carbon footprint will be reduced with approx. 20 tons per 100 tons of Cold Pounded polymer, still maintaining the properties of the polymer
Up to 10% of our total production is made by the Cold Pound process
R&D and Sustainable Know-How
Together we strive for green excellence. Our employees have a unique and high degree of knowledge about polymers, pigments, and additives, as well as of different production processes. This is based on years of experience in the production of compounds and masterbatches.
To maintain our position as industry leader our employees constantly develop their knowledge, analytical and evaluation skills.
Whenever our customers demand a sustainable product, we can comply. Our testing facilities allow us to verify and improve the solution before implementing a large-scale production.
Strong testing and documentation competencies are part of our DNA. This ensures both the quality and the sustainable product.
Our R&D contains:
Unique customized solutions which meet the demands for sustainability
Consistent research and development to find the most sustainable solutions
Positive and independent employees, who actively contribute to improvements and take an overall responsibility
Workshops for Better Solutions
Together we strive to create sustainable solutions. We have great experience in using our laboratory facilities as customer workshops to produce sustainable solutions. The workshops shorten the development process by approx. three months due to the unique collaboration between our experienced color technicians and your designers and material specialists.
The workshops combine our know-how in sustainable materials in compounds and masterbatches with the development process.
Our employees are experienced in testing and working with sustainable materials. By sharing our know-how in a mutual dialogue we create the prototype and the final product.
Testing, prototyping and color samples support customers in the decision-making process about whether traditional materials should be replaced by sustainable materials.