WHAT IS PVC MADE OF?
The raw materials in PVC are derived from salt and oil. It has an amorphous molecular structure consisting of mainly carbon and hydrogen with polar chlorine atoms bound to every other carbon chain. The chemical formula of polyvinyl chloride is (C2H3Cl)n.
PVC can be made softer and more flexible through the addition of plasticizers such as phthalates. Depending on how much plasticizer is added to a PVC compound, its physical characteristics will vary. PVC can also be tailored during the manufacturing process to achieve other desired characteristics, including enhanced chemical and weather resistance.
WHAT ARE THE ADVANTAGES OF PVC?
Polyvinyl chloride is a highly versatile material that has gained immense popularity. Rigid PVC and flexible PVC have their own pros and cons, but generally speaking, PVC offers a modern alternative to traditional materials with significant advantages. The physical properties of PVC also provide designers a high degree of freedom when developing new products.
PVC ADVANTAGES:
Highly durable
Can be rigid and flexible
Abrasion resistant
Weather resistant
Chemical resistant
Scratch resistant
Stain resistant
Good mechanical strength
Low electrical conductivity
Cost-effective
Ease of processability
Resists moisture whitening
WHAT IS PVC USED FOR?

Polyvinyl chloride is used extensively across a broad range of industries, including consumer, industrial, automotive, building and construction, packaging and electrical applications.
Rigid PVC, or rPVC, has become a favorite material for pipes, vinyl siding, doors, windows and decking capstocks. It is also used in automotive extrusions, primarily as the rigid portion of a coextruded seal.
You'll find PVC in everyday items like plastic bottles, non-food packaging, food-covering sheets and magnetic swipe cards such as hotel key cards and membership cards.
In its flexible form, PVC applications include plumbing, electrical cable insulation, medical packaging and tubing, imitation leather, flooring, signage, inflatable products and many other rubber-replacement applications. PVC is widely used in the automotive industry, especially for window encapsulation and interior soft trim.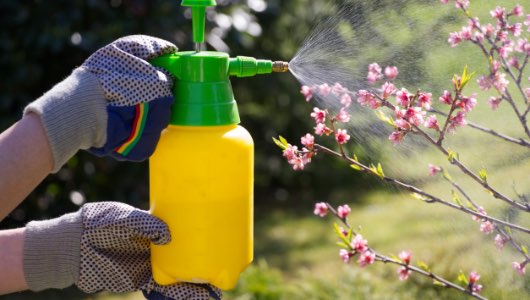 OUR PVC MATERIAL OFFERINGS
Rigid PVC is a low density, cost-effective material with high hardness and mechanical properties, excellent chemical resistance and insulating properties. Its self-extinguishing properties make it an ideal material to achieve Class A fire ratings. In communities where structures are at risk from wildfires, our PVC-based capstocks can be designed to meet Wildlife Urban Interface (WUI) building standards. When made into a flexible form, PVC retains good durability, feel, colorability and weathering performance. Americhem's polyvinyl chloride products are produced for injection molding, blow molding and extrusion manufacturing processes.
Americhem PVC Additives & Effects
Americhem's custom PVC formulations can help you achieve the desired rigidity, flexibility, gloss levels, abrasion resistance, chemical resistance, flame resistance, density and colorfastness for indoor and outdoor applications. Our resins may be blended with carefully selected product additives and effects to enhance their mechanical properties and improve certain aspects of their performance and processability, including flow characteristics. Explore our PVC technologies here:
WANT TO LEARN MORE ABOUT OUR TAILORED SOLUTIONS FOR PVC APPLICATIONS?
Click here to get in touch with one of our PVC compounding experts, who will be happy to answer any questions or provide you with more information about our design, testing and manufacturing capabilities.