Food Safety
Understanding complicated regulatory paths allows AEC to minimize risk for our customers. We have in-house capabilities to support testing and we work with a number of third party laboratories to qualify our technology.
Want to talk to an expert?
Our highly experienced and educated teams are waiting for you! Click the button below to get in touch with one of our specialized team members today.
Contact a Representative Now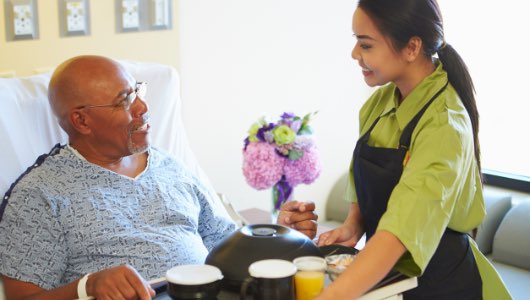 Formulation
AEC has an extensive library of raw materials that are currently being used in the food, medical, and pharmaceutical industries. We draw on the industry expertise to support our customers' new business developments.
Risk Mitigation
We support our customers with certifications and test data that allows them to go to market quickly and with minimal risk.
AMERICHEM'S BOTTOM LINE IS IMPROVING YOURS FOR
FOOD SERVICE
We offer a wide array of specialty engineered compounds for today's demanding applications in Food Service:

InLube™ Internally Lubricated Compounds
Over time, parts and components can see a lot of wear in areas where plastic wears on plastic, or plastic wears on metal, causing performance issues, costly warranty claims and premature failure of your products. Americhem can help you protect your products with PTFE, silicone, MoS2 and graphite internally lubricated compounds that are custom designed to help you.

InElec® Electrically Active Compounds
Electrostatic charge build-up can wreak havoc on the inner-workings of various types of products and equipment, often causing safety concerns and premature wear. Americhem specializes in custom-designed thermoplastic technologies to disperse electrostatic charges. Our carbon fiber, carbon powder, stainless steel fiber, nickel-coated carbon fiber and antistatic alloy compounds are widely used for their proven abilities.

ColorFast® Engineered Compounds
Adding color to your designs has never been easier than with Americhem's ColorFast® pre-colored engineering resins. Whether you are looking to boost your brand identity or differentiate your products, ColorFast® is intended to provide you with shorter lead times and precise color matches.