Meeting the Needs of Many End-Use Applications in Stock Shape & Film
Americhem's expertise in Stock Shape & Film has provided our customers with the proven capabilities of processing thermoplastic stock shapes and films in a wide variety of material choices. Americhem Engineered Compounds (AEC) provides durable custom compounds for a wide variety of end-use applications.
Do you need help finding the right compound or masterbatch supplier for your project?
At Americhem, we are committed to developing polymeric solutions for our customers that face an array of challenges during their manufacturing processes. Click the button below to tell us about your wants, needs, or problems you face in your projects; we'll come up with a compound or masterbatch solution for you.
Tell Us About Your Project
Below are some of our highly developed technologies:
Medical Trail Trays
Our ColorRx® ISO 10993 approved color palette in USP Class VI resins are formulated to meet stringent sterilization requirements.
Data Storage Devices
As data storage density increases, static control is imperative in device storage rooms as well as elevated temperature environments, which is why AEC has developed superior antistatic additives for this industry specifically.
Machined Gears & Bearings
Our engineering compound experts can formulate the perfect lubrication package in the best resin for your application. We can accommodate your needs and end-use requirements.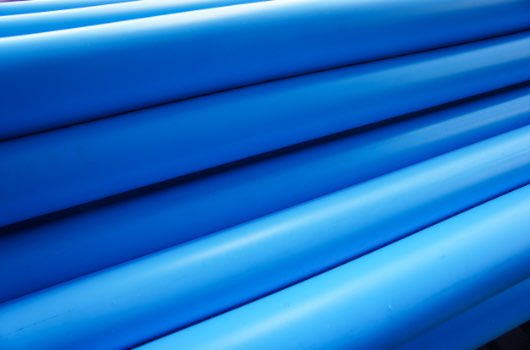 How InElec® Can Help You
With an extensive list of base resins, reinforcements, fillers and special additive packages for our InElec® product line, our leading experts can help you find the optimal formulation to meet your design goals such as:
Electrostatic discharge
Electrical conductivity
Antistatic properties
Electromagnetic Interference & Radio-Frequency Interference Shielding
Americhem Advantage in Stock Shape & Film
Your extruded Stock Shape & Film need becomes AEC's specialty; we can custom compound the perfect product for you. Listed below are some of our most prominent benefits:
Electrostatic discharge (ESD) materials for the hard drive industry
Lubricity for machined gears and bearings
ISO 10993 colors for medical applications
Melt filtered for nib free insulation blankets, rod stock, sheet, or film
AMERICHEM'S BOTTOM LINE IS IMPROVING YOURS FOR
STOCK SHAPE & FILM
We offer a wide array of specialty engineered compounds for today's demanding applications in Stock Shape & Film:

InStruc® Structurally Reinforced Compounds
Whether you are working with high temperatures, high load or just need a wear resistant plastic to boost the durability of your products, Americhem's glass and carbon fiber reinforced technologies can help you achieve significant improvements.

InElec® Electrically Active Compounds
Electrostatic charge build-up can wreak havoc on the inner-workings of various types of products and equipment, often causing safety concerns and premature wear. Americhem specializes in custom-designed thermoplastic technologies to disperse electrostatic charges. Our carbon fiber, carbon powder, stainless steel fiber, nickel-coated carbon fiber and antistatic alloy compounds are widely used for their proven abilities.

ColorFast® Engineered Compounds
Adding color to your designs has never been easier than with Americhem's ColorFast® pre-colored engineering resins. Whether you are looking to boost your brand identity or differentiate your products, ColorFast® is intended to provide you with shorter lead times and precise color matches.