TALK WITH A POLYCARBONATE EXPERT TODAY
Our team of experts stands ready to discuss your most demanding polycarbonate applications. We have the knowledge and experience to tailor a solution to your exact requirements. Contact us now to see what Americhem can do for you.
Talk With an Expert
FOR WHAT TYPES OF APPLICATIONS IS POLYCARBONATE USED?
Polycarbonate's outstanding properties make it an excellent choice for a broad array of uses. Because of its strength, glass-like clarity and excellent creep resistance, polycarbonate is the go-to solution for everything from interior car lighting and touchscreens to eyeglasses and visors. Polycarbonate applications include food packaging, theft-proof packaging and blister packaging. This tough, scratch-resistant material is often used as a lighting diffuser and in LED applications.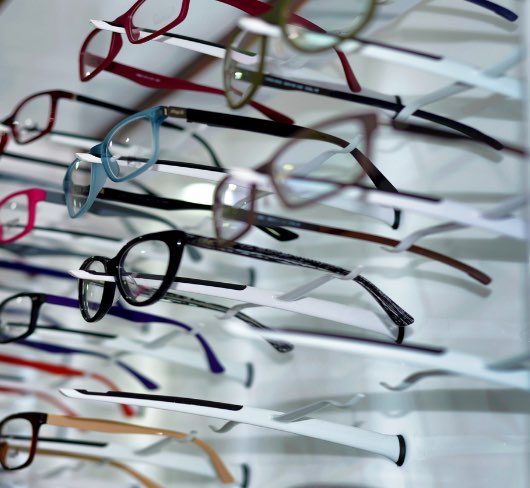 The healthcare industry prizes polycarbonate for its clarity, wear resistance and dimensional stability. Some typical polycarbonate applications in the healthcare industry are:
Syringes
Vials
Respirators
Ventilators
Oxygen Concentrators
Filters and Stopcocks
Luers
Check Valves
Bottles
POLYCARBONATE MATERIAL OFFERINGS
Polycarbonate can be manufactured with a wide range of viscosities, from high-flow versions designed to fill long thin wall sections to low-flow versions for extrusion and blow molding. Americhem can take your specifications and custom develop polycarbonate products suited to your exact application. We have the design, testing and manufacturing capabilities to meet any need.
AMERICHEM POLYCARBONATE ADDITIVES & EFFECTS
Americhem has the expertise and experience to custom blend polycarbonate with additives and fillers to achieve highly specific goals. Incorporating carbon fiber into polycarbonate gives the material more strength at a lower weight, while glass fiber produces polycarbonate products with greater mechanical strength and dimensional stability. Other additives, like aramid powder, improve polycarbonate's friction coefficient and friction stability. Let us know your requirements, and we can design a polycarbonate that meets your specifications.
Polycarbonate Related Industries
Americhem's polycarbonate products provide unparalleled value and performance. They play a special role in automotive applications like headlamp lenses and bezels. Thanks to its outstanding mechanical properties, polycarbonate is the material of choice for a broad range of healthcare applications. Its combination of light weight, high strength and impact resistance makes our polycarbonate a logical selection for 3D printing applications.
Get the Assistance You Need With Your Polycarbonate Applications
Our material experts can develop a polycarbonate solution for your most complex application challenges. Contact our specialized team today and get the answers you need.
Contact a Representative