Our Career Path Program approach provides a framework that enables growth and development for our entire workforce. Our program is anchored with on-the-job assignments coupled with curriculum that builds key experiences. These learnings are critical in achieving vertical career growth or expand into lateral roles. Our guided experiences are designed to develop essential Leadership and Technical competencies that are critical for our business success and the success of our workforce.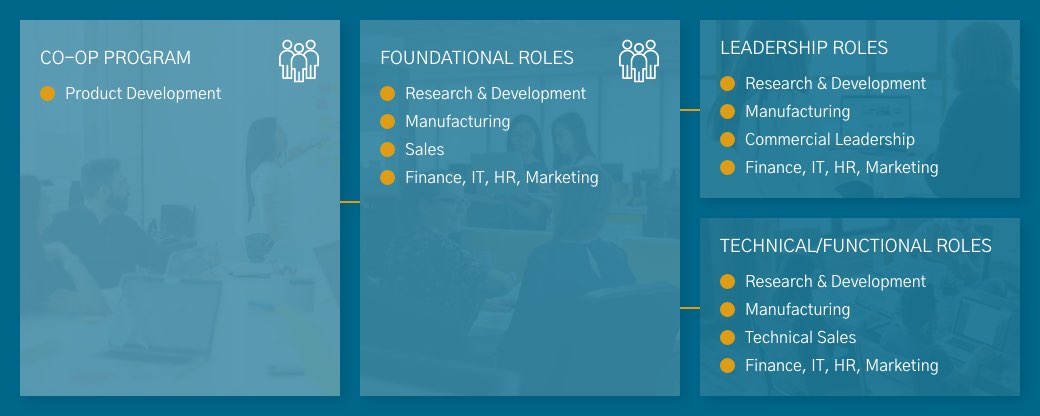 Business Leadership Rotational Program
Every year, Americhem seeks new candidates to join our prestigious Business Leadership Rotational Program where students start out in Design & Product Development in their first year, then move on to Manufacturing & Product Management in their second year, and finally Technical Sales in their third year.
As a growing company where we are always looking for new roles and opportunities to build up our work force, we have also developed some potential new roles that we would be willing to consider:
Development Specialist to Development Leader to Technical Director
Technical Buyer to Supply Chain Manager to Supply Chain Director
Product Manager to Director of Product Management
Product Manager or Quality Manager to Plant Manager to Manufacturing Director
Account Manager or Technical Sales to Sales Manager to SBU Commercial Leader